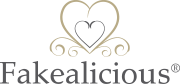 Welcome to
Fakealicious Training Academy
Fakealicious® Training Academy Ltd is based in Essex & was founded by Director Jodie O'Sullivan in 2009. Fakealicious® offers fully insurable courses accredited by Associated Beauty Therapists (ABT), The CPD Group & we are endorsed by Proqual who are ofqual recognised. Courses are run by Jodie who is fully qualified Teacher, Assessor & IQA with over 20 years' experience in the Beauty Industry. Classes are small, depending on the course it will be between 2-6 students, ensuring you receive the attention needed to pass your course. We do a range of courses, some of which are for distance learning (all work done from the comfort of your own home) or in salon courses. All prices shown include VAT – no hidden extras! Advanced Aesthetic treatments & Semi-Permanent Makeup are also carried out by Jodie – check out the treatment page to see what she offers!
Fakealicious Training Academy
What our clients say…
"I have been a client of Jodie's now for almost a year and am always pleased with what she does! She does my hair, nails, eyelashes, eyebrows and sorts my hair extensions and spraytans! If I have ever had an occasion arise she has fitted me straight away if I need something sorted! All the work she has done on me has been to an excellent standard and I've always been very happy! She is not just my beautician but she has become a very good friend!! I would always recommend her to friends and family as she is an amazing individual and beautician.. You will never be disappointed!"
Jodie is AMAZING ! I have trained in so much with her and the support and help you recieve is fantastic. Her salon is beautiful and she is honestly the most helpful, supportive teacher ever. Nothing is too much for her and she really does go above and beyond for her students! highly highly recommend
So today I completely my Lip Masterclass & what can I say other than Amazing!! I've attended many training courses in the past, but honestly jodie your training is the best by far! I can not recommend you enough. Thank you for your knowledge & continued support
I highly recommend Fakealicious as a training academy and Jodie as a trainer. During Covid lockdown I did the online ABT Facial course and it was extremely thorough and well delivered. Great video, manual and excellent communication. Thank you Jodie!
Just completed my makeup course, and oh wow course was amazing, communication second to none ,so helpful with even the smallest silly questions I had. thank you so much x
Done 5* facial package today, Jodie is an amazing trainer x
Jodie trained me in two courses and made me feel so welcome and at ease, I really enjoyed both courses. There are so many average trainers but Jodie is one of the best
Jody is one of the best teachers I have ever had.im dyslexic she made me extremely at ease and made sure I understood everything properly couldn't thank her enough
Jodie is Amazing i struggled with Traffic and was late and Jodie was so bubbly and changed everything around to accomodate me. She is so knowledgable i traveled all the way from Nottingham on 2 occasions as i know she has an amazing reputation and you have to learn with the best to be the best!. Highly recommend Xx
Jodie is very friendly, professional and easy to get along with! Nobody wants a tutor that speaks down to you and treats you like a stranger, on my first course I was made to feel welcome and that I had been there before. This is just one of the many reasons I have gone back, and will only go to Jodie for any future courses! Thank you.
I've done 3 courses with jodie and she guides you through every step, always giving tips and even when the courses are over she is still there to give you advice on your own work outside of the class room. Very welcoming environment. I am definitely booking more courses soon I wouldn't go anywhere else
Fakealicious Training Academy
Fakealicious Salon
See below for some photos of our salon and clients undergoing treatments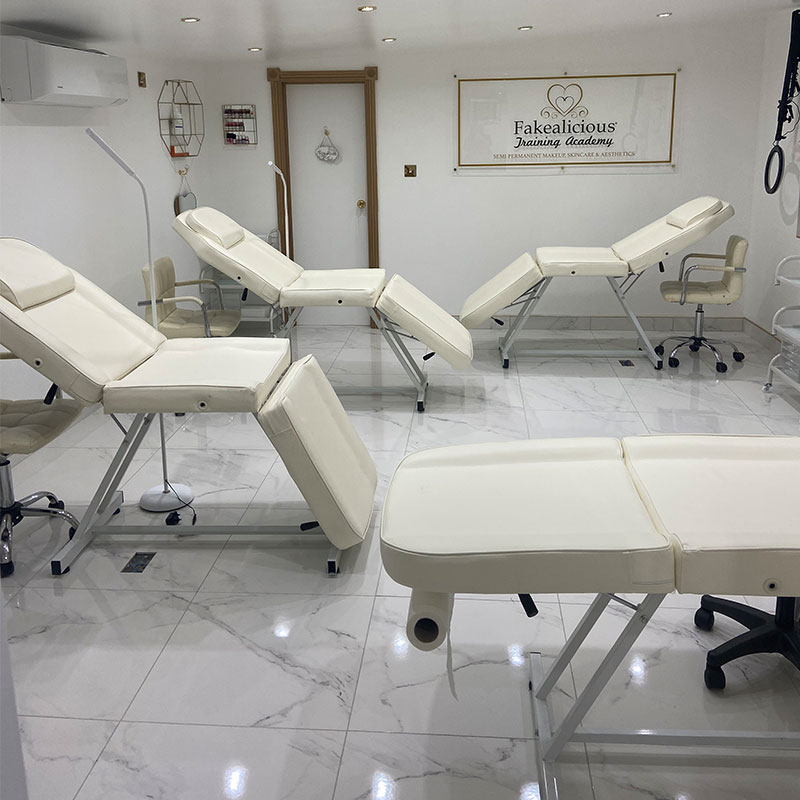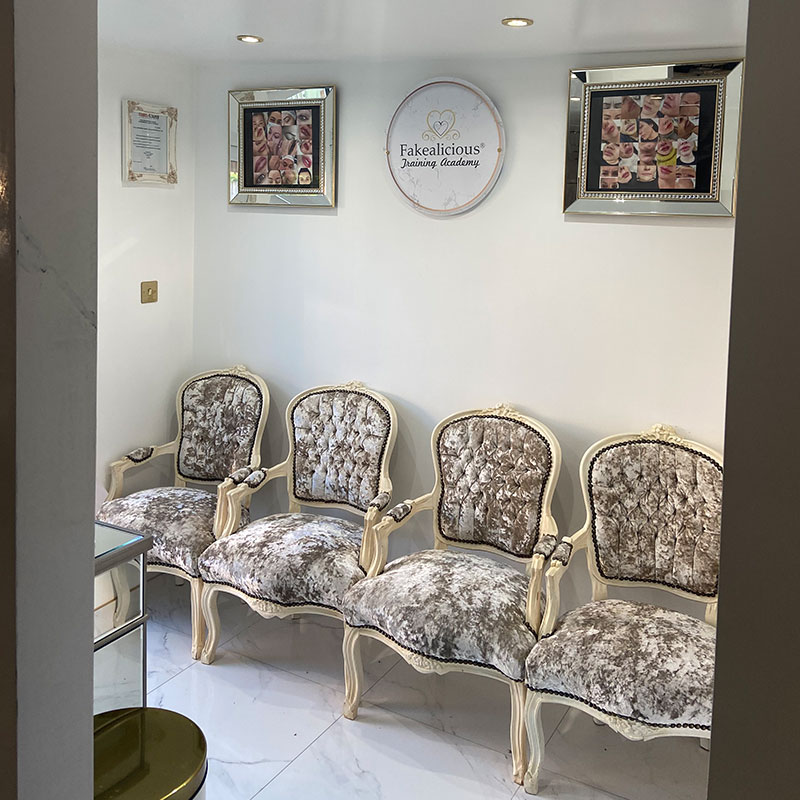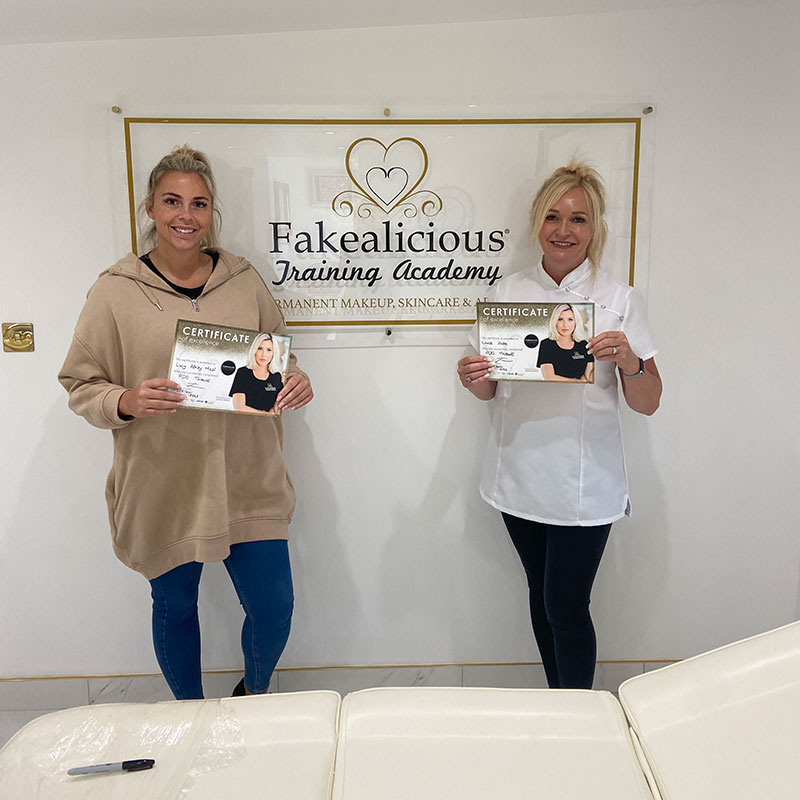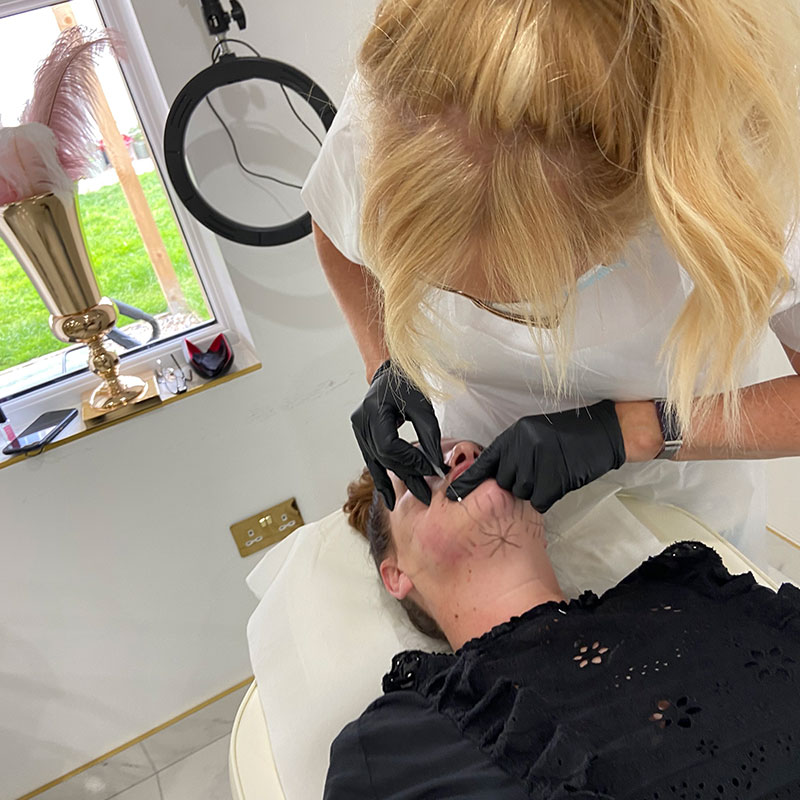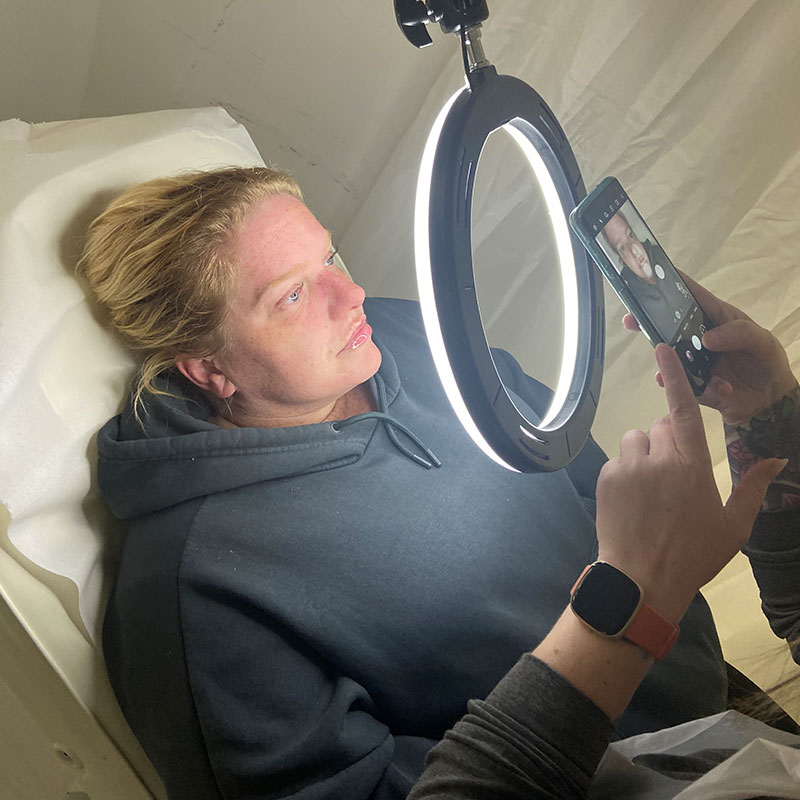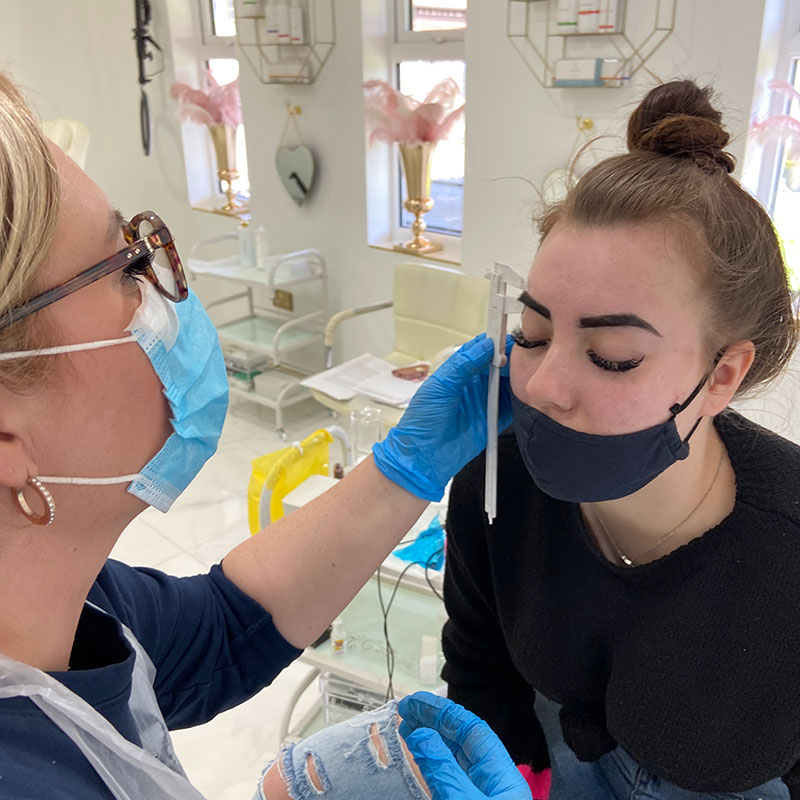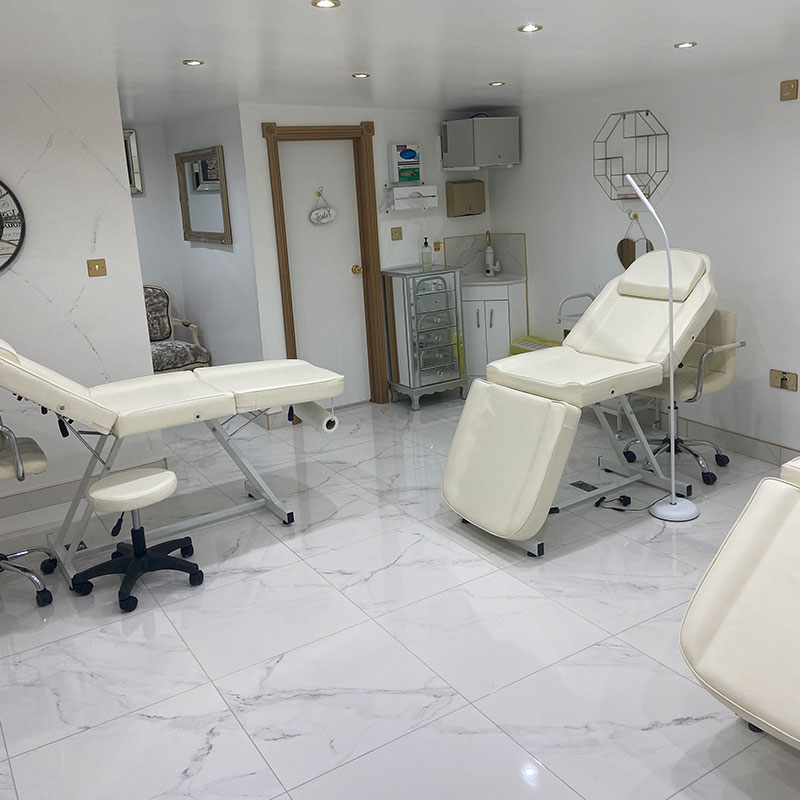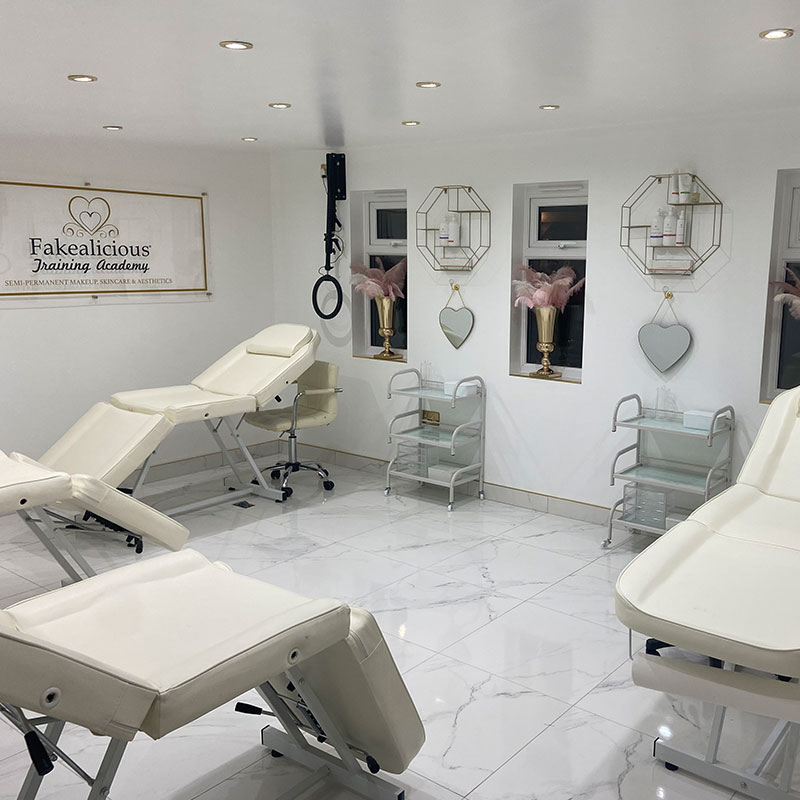 Why choose Fakealicious® Training Academy Ltd?
4 great reasons to train with us
Secure Payments
We use PayPal. Fast, simple payments that you can trust.
Fully Trained
Over 18 years experience in the industry.
Approved
Certified by the best, our commitment to you.
Affordable Prices
Great value for money, starting from just £xx.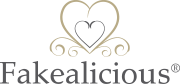 Contact Fakealicious
Book a course or get in touch!
To book a course or get in touch about our semi-permanent makeup treatments, please fill in the form below and we'll get right back to you.