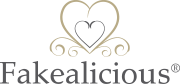 AWhy Choose Fakealicious® Training Academy Ltd?
A little about our courses
We offer over 30 different accredited and approved Beauty & Aesthetic courses, most of them are for complete beginners without any previous experience and you will receive a recognised diploma certificate.
The reason you need an accredited course is so that you can gain insurance once you have completed your course and to start building your empire!! You can have complete confidence that we are a fully accredited company with Associated Beauty Therapists (ABT) who are one of the largest beauty insurers in the UK. Most Aesthetic courses are accredited by The CPD Group – meaning they are all fully insurable.
I am confident that the time schedule is adequate for the Diploma courses, due to the small numbers I teach. If I feel you need extra help you may be required to complete case studies or be called back to complete the course again on another date. You will find all the information you require on each individual course page, including venues, dates and prices.
We run our courses as and when people book them, we do not pick out a date and have courses set in stone, once one person has booked a course and paid their deposit, that course will then be advertised for others to book onto. If you do not see a convenient date for a certain course you can contact me and we can arrange a convenient date between us.
Once courses are booked and deposit has been paid, you will be sent a confirmation email with a link to our learning portal which will contain all information about your training, your training material, videos and test, if you are doing in salon training this all needs to be completed before you attend your practical training.
The majority of courses you will need a model, which you will get information about once your booking is complete, if however you cannot get a model please inform us as soon as possible and we can always arrange one for you.
I am a very friendly and fully qualified Beauty Therapist, Hairdresser, Assessor, Teacher and IQA. I have worked in the industry for over 20 years continually learning new techniques and products, I have now even developed my own semi-permanent makeup machines, which can be purchased from the 'shop' tab above.
As my clinic is based next to my house I can keep my prices lower than most training academies and salons whilst still using the best products on the market. I like to make my students feel at ease as well as my clients and like to build up a good relationship with them.
I started off in the beauty industry at just 15, first I worked in my local beauty salon, then going further afield to London and worked for a well-known, high end salon, progressing onto being a supervisor. I was always eager to strive and do the best I could and felt I had gained everything out of that job role, therefore it was time to move on, so at 18 I then got a job for Steiner on cruise ships working in their spa. This was such a great opportunity and I learnt so much about high end treatments, retail & customer service, it's something I would highly recommend to therapists who have the freedom to go. Once that journey ended, I went back into salons and started a mobile business on the side.
After my first daughter in 2009 I decided it was not feasible to work in salons so Fakealicious ® was born!!! Once my 2nd daughter was born in 2012 this is when I got into Teaching & I loved it! I went from working in FE colleges, to private training academies. Although I loved working at other institutions, I just have always preferred working for myself and doing what I believe is the best thing for the students, so the training side of Fakealicious® started in 2015. I love training and keeping in touch with my students after their training, I have various Whatsapp groups that students are added to for support and guidance once their training is complete. I genuinely want all my students to do well!!
Some of my courses can seem quite cheap and 'too good to be true' but the simple fact is I have no overheads as it's just me, the price does not reflect the training or my clinic!!
Feel free to contact me for any advice on my mobile or by email (but please remember to leave your contact details so I can get back to you).