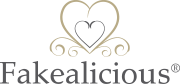 Get in touch!
Want to ask us a question?
I love chatting to my clients and hearing your thoughts and opinions so please keep in touch! Whether it's a new product/service you've heard about or you want some advice on a new treatment you're considering, please feel free to contact me.
Contact Fakealicious
You can use the form to the right to send me an email and I aim to reply within 24 hours.
Fakealicious® Training Academy Ltd
Bowers Gifford, Essex, SS13