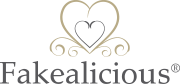 Fakealicious® Training Academy
Finance and Insurance
Below are insurance companies we are linked with, please click on the link to start your insurance quote and receive a special discount.
Finance options are now available with Payl8r, it's a simple payment option that enables you to purchase a treatment or course. You can repay within 30 days at 0% interest or choose to pay in instalments on a monthly basis with interest rates from 1%-4% depending on your credit rating. This is available for anybody or any income with good or bad credit.
There is a payment calculator below to give you an idea of repayments. If you want to use finance please contact me so we can get you application started! You will find out same day if you have been successful.